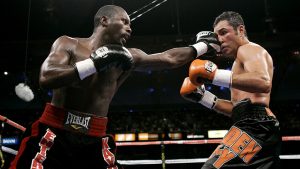 Steve "2Pound" Forbes has been boxing for decades, trains with the best in world, and has held world titles. He now focuses his energy on building up the next generation of talent as well as helping non-fighters get in shape and learn to defend themselves. 2Pound focuses on the needs of his students and alters his training sessions to fit their needs. Whether you are a pro or just getting started, some of the exercises you can expect will include:
Hitting pads
Learning combinations
Working the heavy bag
Shadow boxing
Conditioning
Sparring
Proper technique
And more!

Professional Boxing Training
2Pound has trained with the best in the sport, including Floyd Mayweather Jr. and Manny Pacquiao. There is no cap to the amount of knowledge he can bestow on those who are training to become the best in boxing. If you're looking for an excellent trainer with the experience and knowledge to help you further yourself in in the sport of boxing, this is the fighter to help you.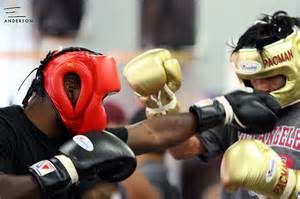 Sparring with Manny Pacquiao
  Sparring with Canelo Alvarez
Fitness and Boxing training
While 2Pound has the experience and knowledge to train the best in the world, he also focuses on helping individuals and all ages, shapes and sizes get in better shape through the extremely fun and immersive sport of boxing. Whether your goal is to get in shape, learn boxing, or learn how to defend yourself, 2Pound can help get you where you want to be.
Also helping MMA fighters Improve their striking/boxing skills.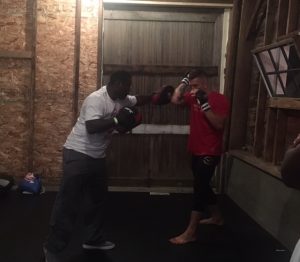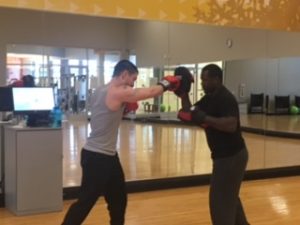 If you are interested in learning more about classes, one on one training, 2Pound has 2 gyms he trains at along with  mobile training, please contact us for more information.